Jobs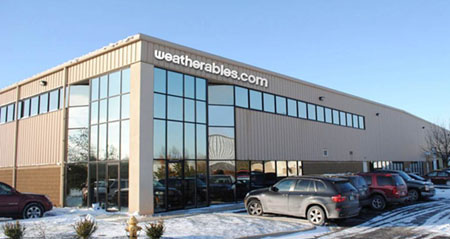 Strong culture. Amazing people.
"…a strong culture leads to superior performance, higher employee retention, and a better-aligned organization." –Verne Harnish. Without a doubt, the key to our strong culture is a team of amazing people. Every day, they share their talents, collaborate and lead to ultimately deliver our brand promise – superior customer experience. Our model works. Our business is growing. And we want you to grow with us.
Benefits
In addition to competitive pay and benefits package, it's our people-centric culture that allows our employees to thrive. Promotions within are encouraged. Motivation, innovation, and dedication are rewarded.
Health Benefits
Paid Vacation Time
Paid Sick Leave
401k Retirement Option
Advancement Opportunities
Upbeat and fun work environment
Monday-Friday Plant Hours
Stable Plant Positions (year-round, not seasonal)
Join Our Team
We seek detail-oriented employees capable of working in a fast-paced business. If you have a history of creating a "wow" experience for your customers or if you always put yourself in their shoes – we want you. If you're not afraid to ask questions or take ownership and never say "that is not my job" – we want you more. We're always looking for talent in sales, production, and warehouse. If you'd like to apply, please complete the form below. Interés en español.
Weatherables is seeking an Online Marketing Specialist who is passionate about growing sales and elevating the Weatherables brand. This individual will be successful in this role by: 1) Enhancing weatherables.com and 3rd party sales channel product listings to achieve increased sales. 2) Increasing social media presence and engagement. The successful candidate will have the ability to succeed in a range of marketing competencies.

Weatherables is seeking a Marketing Intern who is passionate about learning and is interested in gaining real-world experience related to marketing and e-commerce. The selected intern will apply knowledge gained in the classroom to real-world marketing solutions. Intern will gain exposure to senior leadership and receive opportunities to build relationships and network with other industry professionals.

Weatherables is seeking a Customer Service/Sales Specialist who is passionate about growing sales and delivering a superior customer experience. This individual will be successful in this role by 1) maintaining a low error rate in processing sales orders 2) truly understanding our customers in order to create a superior customer experience 3) increasing personal sales results by 20% YOY.