Gazebos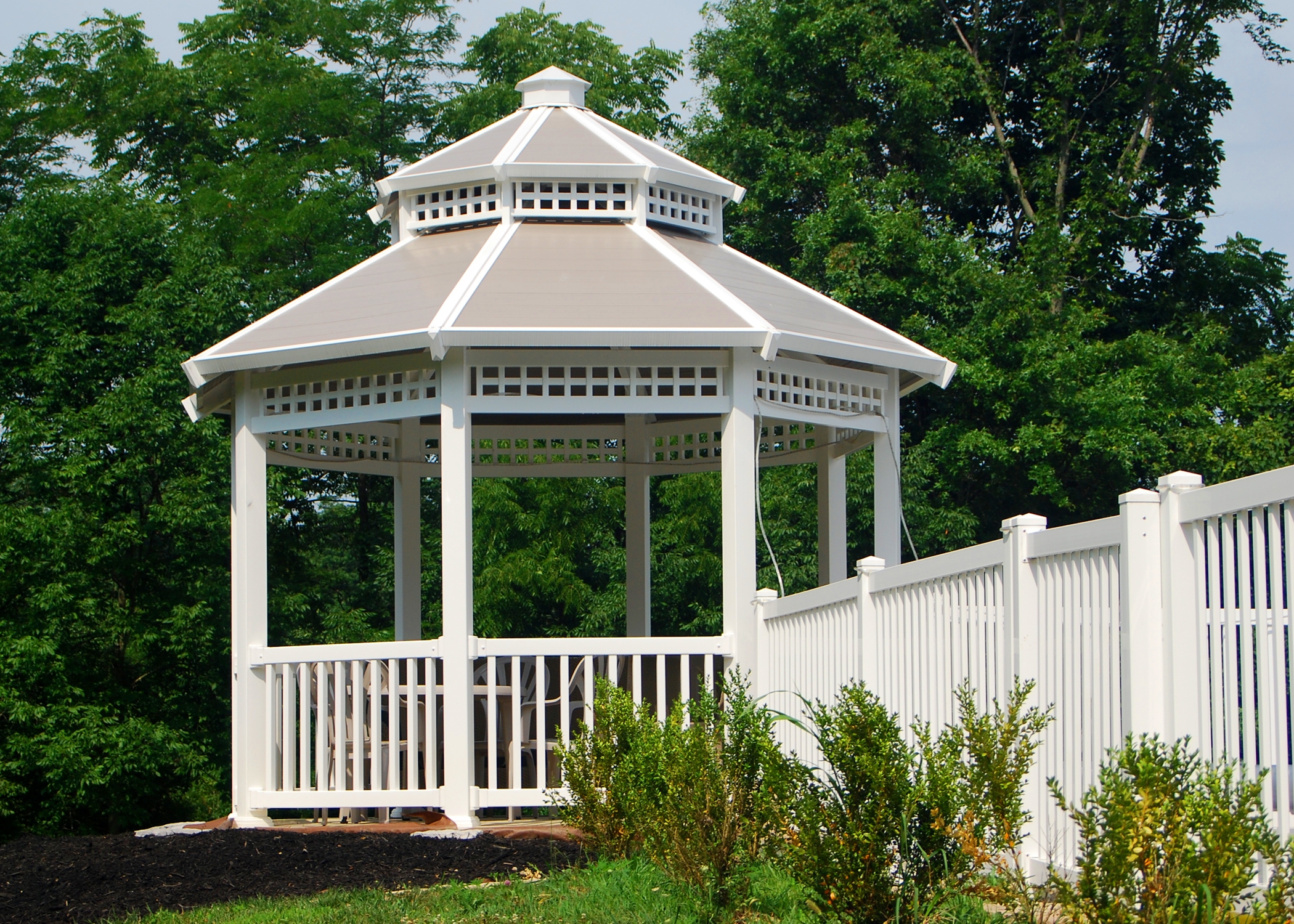 A Fashionable and Functional Focal Point. We are sold out for the 2018 Season.
Our patent pending vinyl gazebo kits offer a dramatic accent to your outdoor landscape and complete your vision for an outdoor living space that fits your specific lifestyle. The strongest in the industry, our vinyl gazebo kits have been exclusively engineered and manufactured for beauty, durability, and performance. Our Victorian gazebos can be installed to withstand winds of up to 180 mph and are certified to meet the Florida Building Code minimum design loads for buildings and other structures.
Add a Touch of Class To Your Outdoor Living Space.
Available in a 11' or 13' diameter size, our patent-pending vinyl gazebos are the strongest on the market. An additional hurricane upgrade package is available and is able to withstand winds of 140 MPH.
Made from 100% virgin vinyl with the most advanced materials available, our Victorian gazebos are impervious to water and humidity and offer the industry's best UV protection. Plus, they are virtually maintenance free and won't chip, rot or crack.
Get to Know Our Other Vinyl Products, Too
Not only do we offer industry-leading gazebo kits, but Weatherables can meet all of your fencing needs as well.
From privacy fences and pool fences to picket fences, railings and every kind of accent and accessory, we have everything you need to give your outdoor setting the elegant look you have always wanted.