Stratford™ Picket Fence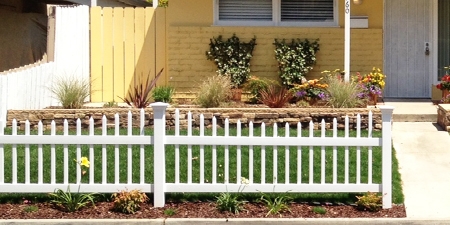 The Stratford is a classic! It offers a beautiful clean look with a distinctive scalloped top. Plus, it provides the durability and strength our vinyl is known for. It is available in white, tan and khaki.
Next Step: Choose Fence Height Below For Pricing
The Stratford picket fences offers a classic look with a distinctive scalloped top and narrow, widely spaced pickets. It includes 1.5" wide by 7/8" deep pickets spaced 3.7" apart. The bottom rail has an aluminum "U" channel for superior stability. Plus each picket is individually notched so that it locks into place in the bottom rail. Like our other vinyl fences, this fence requires little to no upkeep and maintenance.