Free Sample Kit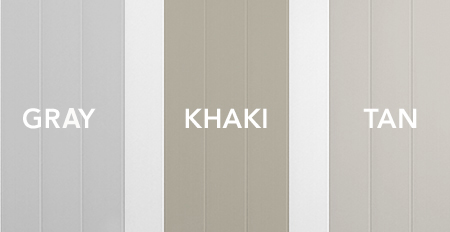 At Weatherables, we are committed to providing the highest quality, most durable vinyl fencing and railing on the market, but don't just take our word for it. We would be happy to send you free samples of our product so you can see and feel the difference for yourself. Included in the sample kit is a sample of our vinyl as well as a sample of a competitors so you can see the difference. We'll also include color chips so you can decide which color option best meets your needs.
What makes Weatherables vinyl the best in the industry?
Weatherables fencing and railing is manufactured from commercial grade premium quality vinyl that will not chip, crack, or rot. Manufactured using the latest co-extrusion technology, Weatherables vinyl consists of two layers of top quality, 100% virgin materials meaning our vinyl is 20%-50% stronger than the competition. Our vinyl posts are .150" thick (compared to many competitors at .125") and our rails are .90" thick (as compared to .70"). This means that your new Weatherables fencing and railing will last for years to come.
Why is vinyl the best material for my fencing and railing?
Our vinyl is 5x stronger than wood (based on 6606 PSI tensile strength) and engineered to last. Unlike wood- vinyl requires little to no maintenance - that means less time painting, sanding and staining and more time enjoying your outdoor space. Our vinyl is manufactured using only the highest grade materials so you can feel confident in knowing it will stand the test of time. We're so confident in our product that we offer a limited lifetime warranty on all of our vinyl fencing and railing.
Get the best vinyl fencing and raiing for your home today.
You already know that we offer the most durable vinyl products in the industry. But we also offer the most beautiful, thanks to the highest-quality vinyl fencing materials (all made right here in the USA) and a variety of available colors. So what are you waiting for? Find the perfect vinyl fence or railing for your outdoor living space today!